UNESCO Philosophy Day
Interactive Reader for UNESCO Philosophy Day at ecosign.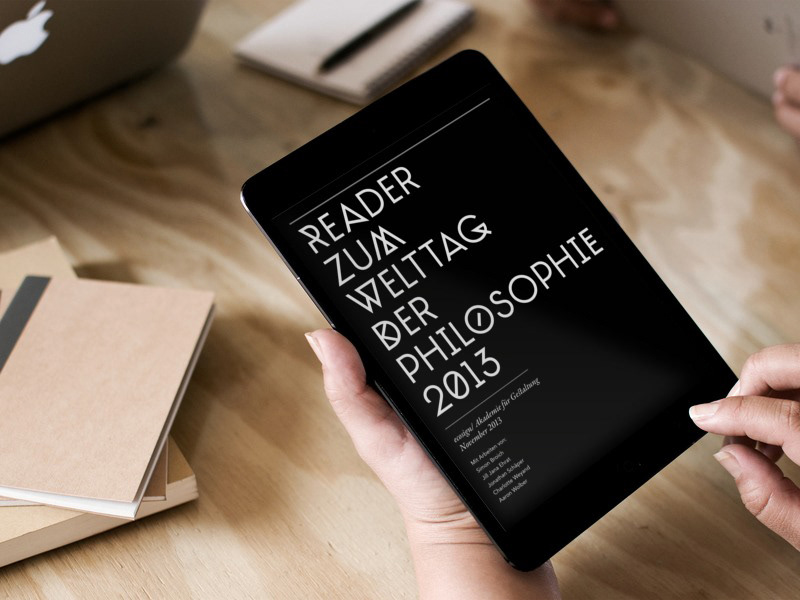 Reader UNESCO Philosophy Day at ecosign

Celebrated every year on the third Thursday of November, the World Philosophy Day was held in 2013 on Thursday, 21 November with events, lectures and discussions around the world.
So did we at ecosign/ Academy for design. The «Geschlechtsverkehrt» entitled day was all about Gender, Philosophy and other complications». Therefore an exhibition with artworks by students, speeches to the topic of gender and sexuality a cinema with movie clips that perpetuate gender clichés and much more was arranged. 
Also in this context there is a reader showing some of the theoretical work by students. That covers term papers and so called product lifecycle (a comparison of two subjects comparable with a Bachelor Thesis). The reader was realized as an iteraactive App for iOS.